Kurt Kranz
Physiotherapist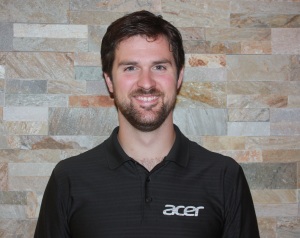 BSc HK, PT
Kurt graduated with a degree in Human Kinetics from the University Guelph in 2003 and initially worked for 4 years as a kinesiologist and rehab specialist. He made the decision to return to school to get his Masters in physiotherapy from Glasgow Caledonian University in the United Kingdom.
Kurt has trained in acupuncture and dry needling to help with both acute and chronic soft tissue injuries.  As well Kurt has finished several specialized courses on shoulder instability and enjoys returning players to their sport who have experienced severe shoulder trauma or surgery.
As a previous athlete playing Junior hockey in the Ottawa region, Kurt is aware of the stresses and rigor of this type of competitive play. He is able to draw both on his background in rehabilitation as well as his time playing a high level of sport to help guide patient's physiotherapy rehab programs towards the appropriate goals for both the competitive athlete and the weekend warrior.  Kurt has also had the opportunity to work with the paralympic swim team for two years and will continue to help with this unique demographic.