Dr. Don Chow
Sports Medicine Physician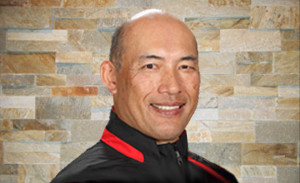 MD. FRCSC. (Orthopedic Surgery)
Diploma Sport Medicine
D.O.B. March 20, 1957, in Thunder Bay, Ont.
Dr. Don Chow was born and raised in Thunder Bay, Ont. After completing his BSc degree at Lakehead University, he obtained his MD at Queens University in 1981. Following an Orthopedic residency also at Queens, he completed Fellowships at Sunnybrook Trauma Centre in Toronto and Ottawa Civic Hospital Spinal Surgery Unit. Since 1988, he has been on staff at the Ottawa Civic Hospital subspecializing in spinal and orthopedic trauma surgery. He completed his Diploma of Sport Medicine in 1990. He has given lectures at several American Orthopaedic Society for Sport Medicine and NHL Team Physicians Society sponsored Management of Hockey Injuries Courses.
He has been a member of the Ontario Race Physicians since 1986 (Chief Medical Officer from 1999 to 2007) providing trackside medical care to motor sports events including 28 Toronto Indy Races. He is a team physician with Ottawa's Professional Hockey Team since 1992 and their Head physician since 2002. He was a Host-site Physician in the 2004 World Cup of Hockey Tournament. He was the Chief Medical Officer for the 2009 World Junior Hockey Championships in Ottawa. He was president of the NHL Team Physicians Society for a 3-year term starting in2010. He was a Physician representing the NHL in the 2010 and 2014 Winter Olympics. He has also been part of the medical staff for the Ottawa Lynx Triple A baseball teams and the Ottawa Roughriders /Renegades CFL football teams.
Dr. Don Chow and his wife, Angela reside in Ottawa. They have a son, Andrei and a daughter, Lara.