Sydney Allen
Athletic Therapist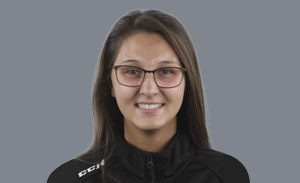 BKIN-AT, CAT(c), PES
Sydney has her Bachelors of Kinesiology – Athletic Therapy from the University of Manitoba and has completed the Performance Enhancement Specialization certification through the National Academy of Sports Medicine.
Sydney's knowledge of sports is vast and is due to being a multi-sport, competitive athlete throughout her entire life. She understands the stresses the body takes when it comes to competing at high levels and the demand that sports entail.
Sydney has experience working with all age groups at varying athletic skill levels from sedentary to beginners to Junior and University levels. Her specialization of Performance Enhancement allows her to create strength programs while rehabilitating injuries and altering strength programs to accommodate injuries.