Andrew Gaterell
Physiotherapist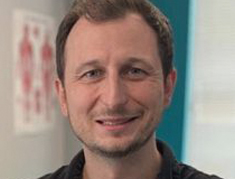 MSc PT, BSc Hon HK
Andrew has a Master's degree in Physical Therapy from Queen's University and a Bachelor of Science degree in Human Kinetics from the University of Ottawa. Andrew is currently pursuing a diploma in sports physiotherapy from Sports Physiotherapy Canada. He has also spent 4 years working and training in Australia as a Physiotherapist.
Andrew uses a manual therapy based approach supported by western acupuncture and dry needling. He combines his clinical assessment and diagnostic skills as a physiotherapist with his skillset in addressing biomechanical movement dysfunctions to optimize performance and functional movement. Andrew also has extensive experience working with mild traumatic brain injuries (Concussions)
Andrew has had a lifetime involvement in sports and athletics and has worked extensively with athletes of all levels participating in a variety of sports. He has provided support to a number of athletes and teams in Canada and Australia, most recently as a therapist / on-ice trainer for the Carleton Place Canadian's Junior A CJHL Hockey Team.
Andrew is an avid competitive soccer player having competed in Canada, England and Australia. In addition to soccer, he spends his time mountain biking, rock climbing, running as well as strength and conditioning training.