Andrew Peters
Physiotherapist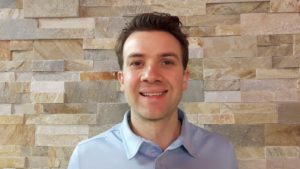 BMR (Reg. PT)
Andrew Peters graduated from the School of Medical Rehabilitation – Physical Therapy of the Department of Medicine at the University of Manitoba in 2006.  He has worked in private practice orthopaedic clinics since graduation.  Andrew has done extensive work with patients with workplace, motor vehicle, athletic and general lifestyle injuries.  Through these avenues Andrew has provided rehabilitation for all ages and activity levels including pre-school children, retirees, weekend warriors and even OHL and professional hockey players.  Andrew has provided clinical treatment for the Ottawa Senators since the 2012-13 season.
Highlights outside of the clinic setting have included working with the Canadian Professional Golf Association's (CPGA) stop in Winnipeg treating the professional golfers pre and post-round, working with high school hockey and football players and coaching high school badminton and basketball.
Andrew treats with a very hands-on manual approach and as such, post-graduate education has been aimed at advancing those skills.  Courses taken include manual courses through the orthopaedic division of the Canadian Physiotherapy Association, Myofascial Release, Strain-Counterstrain, Mulligan/mobilization with movement, Neural Mobility, Muscle Energy, Vestibular Rehab, Craniosacral Therapy, Acupuncture and Dry Needling.
Andrew also has a keen interest in exercise prescription and can develop sport specific routines drawing from a history playing multiple sports such as golf, hockey, basketball, badminton, soccer, tennis, and long distance running.
Andrew is a registered member of the College of Physiotherapists of Ontario and the Canadian Physiotherapy Association's Orthopaedic Division.