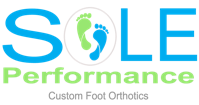 ---
What is a Canadian Certified Pedorthist- C.Ped (C) ?
Not to be confused with a podiatrist. A pedorthist is an orthotic and orthopaedic footwear expert. They are one of the few healthcare professionals trained in the assessment of lower limb anatomy and muscle and joint function to prevent or improve painful or disabling conditions of the foot and lower extremity caused by disease, congenital defect, overuse or injury.
For more information on Canadian Certified Pedorthists please visit http://www.pedorthic.ca/about
Conditions that can be treated by a certified pedorthist
| | |
| --- | --- |
| Arthritis | Shin Splints |
| Diabetes | Plantar Fasciitis |
| Achilles Tendonitis | Excessive Pronation |
| Iliotibial band friction syndrome | Leg Length discrepancies |
| Claw/hammer toes | Corns and Calluses |
| Heel Pain | Sports Injuries |
| Bunions | Metatarsalgia |
Custom Orthotics
Your custom orthotics can be made for all activities and all footwear, including dress shoes, walking shoes, running shoes, ski boots, skates, spikes and cleats. The custom orthotics provided through Sole Performance are manufactured from a plaster of paris mold and hand made from a combination of medical grade plastic and e.v.a composite. They are manufactured here in Ottawa at the Ottawa Sport and Health Centre lab.
Click here for our Pedorthist's biography, Andrea Beausoleil.
---
Rates
Consultation. . . . . $100
Orthotics. . . . . $549*
*Price includes consultation.
Pedorthic Services are not covered by OHIP, but are covered by most extended health insurance plans.